When it comes to the Holidays, you can never go wrong with some girly red. I also managed to fish all of these items out of my closet, because also when it comes to the Holidays, this girl is on a serious budget, and buying for myself is pretty much out!
On another note, I just got a new camera, the Canon T5. I'm all ears for photography tips as I am learning each and every day!
Have a wonderful Monday! This week is finals week for me, so it's going to be busy! However, don't forget that TOMORROW I will be featuring a beautiful Holiday dress from White Plum Boutique, plus giving a discount code to their website, plus also giving away a $50 gift card to their boutique! Don't forget follow along on GFC and
Bloglovin
!
God Bless!
Hannah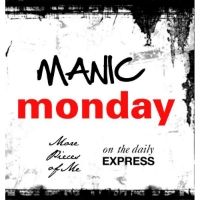 Linking up with
More Pieces of Me
and
On the Daily Express