When I first got asked to review a new eyeliner and mascara from New York Color, I was a little nervous, because with blue eyes, sometimes it's hard to wear dark eye make-up and not look a little bit scary. However, I am so glad that I had the opportunity to try out this make-up, because honestly, it is incredible. The picture on the left is no eye make-up, and the picture on the right is with
NYC Big Bold Liquid Liner
and
NYC Big Bold Angel Lash Mascara
.
It's hard to believe how big of a difference it makes in making my eyes pop! Here's a little run-down on the specifics of these products:
The eyeliner is felt-tip, making the application incredibly easy, yet it still has the look of liquid eyeliner. The best part is that you can find this eyeliner in the store for about $3.00!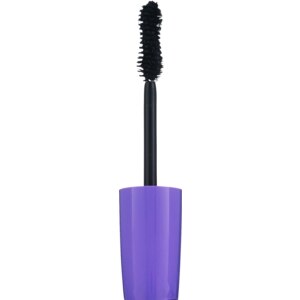 This mascara may possible contain the best mascara brush I have ever used. I have one particular mascara brush that I keep even when I try out other mascaras because it was the only one I could find that would keep my mascara from clumping up, but this brush works even better, so I am very pleased with it! This product is also very affordable, coming in at just $5.00!
Overall, I would rate these products very high in all categories, and they are definitely worth a try the next time you are looking for a good eyeliner and mascara!
Thank you so much for reading! Don't forget to follow along on
Bloglovin
and
Instagram
! Have a wonderful Friday!
God Bless,
Hannah
These products were provided complimentary for testing. All opinions are my own.