Yesterday was another rainy day in Fayetteville. One of my biggest challenges is dressing for rain when I'm wearing a dress, so I came up with a way to pair my Hunter wellies with a dress! A little color matching with the dress, and it pulls right together into a cute outfit. What is your favorite way to combat the rain in a dress?

I have a small request for all my lovely readers. A big tornado tore through my home state yesterday, just 5 miles south of where I will be moving to in July. Pure destruction took place, so if you could take a minute and say a quick prayer for those affected, I would really appreciate it!
God Bless!
Hannah
P.S. - The Tory Burch Family and Friends 25% off sale ends at midnight! Check it out
here.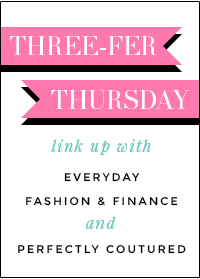 a Rafflecopter giveaway